Our climate commitment
Global HPC that doesn't cost the
earth
We are committed to making high-performance computing accessible and affordable for everyone with our distributed cloud platform built with sustainability and scalability in mind.
Trusted by our industry partners
Subscribe to our newsletter
Subscribe to the Cudo Compute newsletter to get the latest product news, updates and insights.
A cloud without compromise
Cudo Compute puts you in control of your workload resource needs by solving the challenges that hyperscalers and dedicated hardware can't, with cloud-based HPC that delivers blazing performance at a low cost. Suppliers can also maximize their data center efficiency and discover new revenue streams. Everyone wins.
High-performing

Choose the specs to satisfy your HPC workloads for a better developer and user experience.

Affordable

Buy the right amount of resources you need through a global marketplace with competitive pricing.

Sustainable

Consuming idle resources delivered by marketplace suppliers benefits the planet and your bottom line.
Become a supplier
We're looking for infrastructure suppliers to help us build a democratized cloud and meet surging GPU/CPU resource demand, impacting organizations relying on high-performance computing worldwide.
Becoming a supplier will enable you to put idle hardware to work and discover additional revenue streams by monetizing your excess capacity. Join the Cudo Compute marketplace and uncover new markets beyond your current reach.
Become a supplier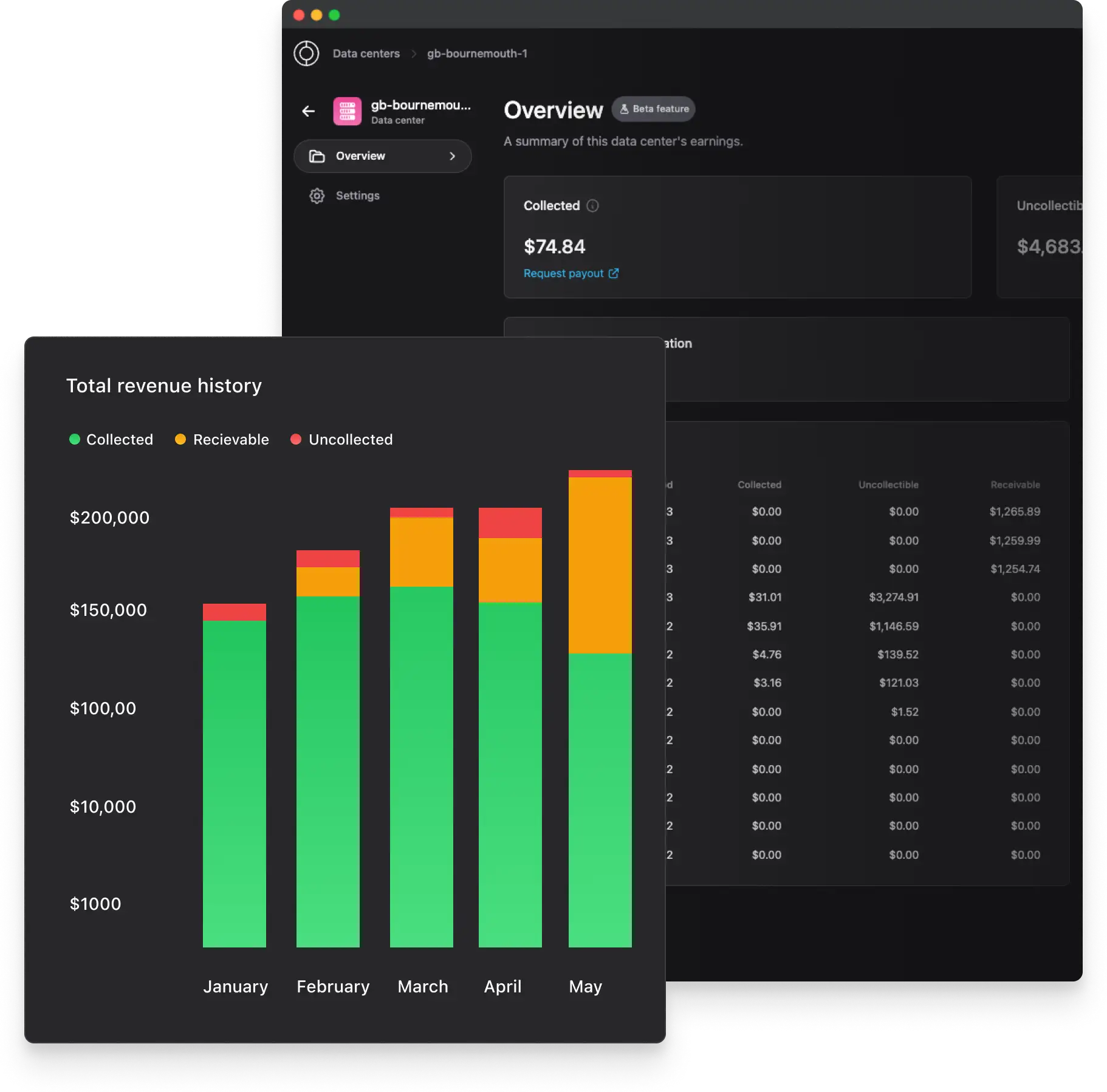 Your business deserves a cloud platform that doesn't cost the earth.
Cudo Compute puts you in control of your project resource needs. Are you ready to reduce your HPC and cloud costs? Get started with a free account and start deploying today.